Table Games
We offer the premier gaming experience in Northwest Louisiana with 50 table games including craps, blackjack, roulette and many more of your favorite games in spacious and comfortable surroundings. Free cocktail service is available to all customers playing.
Caption Goes Here
OctoBER Promotions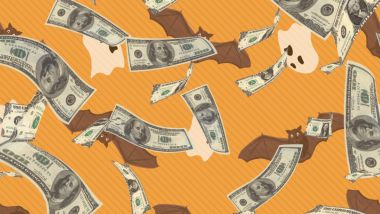 Caption Goes Here
The best table games action
Blackjack
We not only offer the most liberal rules in town, we also offer exciting side bets such as 21+3 and Top 3. With Single Deck, Double Deck Pitch and 6-Deck Shoes you are guaranteed to find a game of your liking. Hands down, Blackjack is the most popular and best known table game. The object of Blackjack is to get as close to 21 as possible without going over. If your hand is closer to 21 than the dealer, you win. Draw an Ace with a 10 or picture card and you have Blackjack. Blackjack is offered with the top action dealt in the comfort of our high-end area.
Three Card Poker
Three-Card Poker is a fast-moving game that offers players four ways to win. To begin, both the players and the dealer are each dealt a three-card poker hand. Players bet ante to play against the dealer. However, the dealer only plays with a Queen high or better hand. An ante, a Pair plus and play bet can be made to play the dealer and the hand value. Pair plus hands do not play against the dealer. Straights, three of a kind and straight flushes receive a bonus payout.
Caption Goes Here
premier gaming experience
Baccarat
Located in the center of the casino, the stunning all-new Baccarat Room features 4 mini-bac and 2 midi-bac tables, a beautiful three-piece water feature, custom-made chandelier, and warm Asian touches throughout. Feng Shui never felt so good.
In Mini-Baccarat, two hands of cards are dealt (the banker's and the player's hands), and you wager on which hand will have the closest point total to 9. The first hand represents those betting on the player, the second on the banker. A third card may be dealt to either hand.
Roulette
Roulette is easy to play. Just place your bet, watch as the dealer spins the ball, and if it drops in your number, you're a winner. Actually, there are a wide variety of bets and betting combinations available in Roulette. When you get to the table, our dealer will give you your own colored chips to use when wagering. You can wager on single numbers, combinations of numbers and on simply odd, even, red or black. So give it a spin.
Craps
We now offer the Hot Roller Craps side bet where you can win up to 200 to 1! Simply make your bet before the Come Out Roll and your bet wins if at least two combinations are rolled before the 7. Two Combinations pays 5 to 1. Three Combinations pays 10 to 1. Four Combinations pays 20 to 1. Five Combinations pays 50 to 1. Get all Six Combinations and win 200 to 1!
Caption Goes Here
All your favorite games
cajun stud
In Cajun stud, a five-card player hand is revealed gradually. At three decision points along the way, the player may either raise their Ante bet by on to three times or fold.
heads up hold'em
The player may raise their bet one time, and has three opportunities to do so. The earlier they raise, the more money they can bet. The main differences between Heads Up Hold'em and Ultimate Texas Hold'em are in the former the player may raise only 3X their Ante bet before the flop, but the game includes bad beat bonuses for losing with a straight or higher.