Enjoy headline entertainment in our state-of-the-art 900 seat performance hall, complete with VIP balcony room, where entertainers will perform in a unique, intimate setting and also serve as a banquet hall.

Tickets can be purchased on Ticketmaster, or in person at our retail store.

If you are a band or solo artist interested in booking a show in the Paradise Theater or Margaritaville Restaurant please fill out our Entertainment Request Form.
February
COWBOY MOUTH
BUY TICKETS
Paradise Theater, Bossier City, LA
Saturday, February 21, 2015 (8:00 PM)


Tickets on sale now at Ticketmaster.com and the Margaritaville Retail Shop.
Performer Info
For over two decades, Cowboy Mouth has dished up its unique style of rock & rollgumbo, mixing a rowdy spirit reflective of the band's hometown -- New Orleans -- withthe fierce firepower of a group that lives on the road. These Louisiana natives haveplayed more than 2,500 concerts and launched their signature song, "Jenny Says," intothe upper half of the Billboard rock charts. Above all else, they earned a well-deservedrep as a raucous, redemptive, live music experience.
Formed during the glory days of grunge music, Cowboy Mouth forged a different soundfrom the very start. It's a sound rooted in rock, punk, blues, and the attitude of the BigEasy, a town known for its week-long parties and swampy, southern vibe. BandleaderFred LeBlanc, who'd previously sharpened his teeth with the punk band Dash Rip Rock,pulls double-duty as the group's frontman and drummer, leading the charge with hislarger-than-life personality and percussive attack. During the band's early days, recordcompanies warned him against singing and drumming at the same time, claiming thataudiences would never go for it... but by the mid-'90s, those same record companieswere clamoring to sign the band to a major-label deal.
In other words, in a decade filled with angsty alt-rock, Cowboy Mouth stood out for allthe right reasons.
The band released its original music with MCA Records, then Atlantic Records. Oncethe 2000s kicked into gear, the band released music on its own label, cutting out themiddleman and focusing on the biggest thing that's kept Cowboy Mouth afloat since1990: the audience.
"Cowboy Mouth isn't so much about the people onstage as it is about the feeling in thecrowd," says LeBlanc.
The people onstage certainly help, though. Since the band's inception, LeBlanc hasshared that stage with guitarist John Thomas Griffith. Now backed by bandmates MattJones on guitar and Brian Broussard on bass, LeBlanc and Griffith have led CowboyMouth on a wild, critically-acclaimed ride, selling more than 500,000 albumsdomestically, playing shows with artists like Bo Diddley (whose bluesy, beat-drivenmusic has always been a big influence on Cowboy Mouth's own sound), and performingin front of more than 9 million fans.
Go!, the band's newest album, is proof that Cowboy Mouth hasn't lost its bite. It's themost collaborative album of the group's career, performed with ferocity by a group ofrock & roll veterans who've been there, done that... and can't wait to do it all again. "I'mjust a little older, but I ain't dead yet!" LeBlanc sings during the very first song, kicking offa record that's steeped in the ageless energy of the band's live shows.
Cowboy Mouth's music lives in concert with its loyal fans! Fred's raw and engagingperformance style has played ring leader to the audience for decades.
"Our shows are celebratory, life-affirming experiences," LeBlanc says proudly. "Withevery show, no matter where it is, we try to turn it into New Orleans during the middle ofMardi Gras. It's an unique live concert experience. It's like a southern gospel revivalwithout the religion."
Over the years, an estimated 9 million people would agree. We hope to see you all outon the road!
CowboyMouth.com
March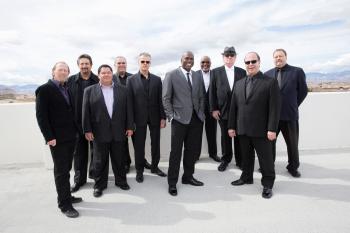 TOWER OF POWER
BUY TICKETS
Paradise Theater, Bossier City, LA
Saturday, March 7, 2015 (8:00 PM)


Tickets on sale now at Ticketmaster.com and the Margaritaville Retail Shop.
Performer Info
Tower's musical odyssey actually began in 1968 when Emilio Castillo met Stephen "Doc" Kupka in July of that year. When Doc auditioned during a band rehearsal at Emilio's house, Emilio's father called him into the kitchen and offered the following advice: "Hire that guy, he's got something." Doc and his signature baritone sax sound were now in the band, and on August 13, 1968, Tower of Power, as we know them today, began playing gigs, and soon became very well known in the area.Many other bands came out of the San Francisco Bay area in the late 60's. Bands like The Grateful Dead, Jefferson Airplane, Santana, Big Brother, Journey, Cold Blood and others all helped to define the "San Francisco Sound." Tower of Power has always claimed Oakland, California as their hometown. Playing area venues and making a name for themselves, Tower of Power's big break was just around the corner.After playing at a Tuesday night audition at the Fillmore in 1970, Tower was signed to Bill Graham's San Francisco records and their first album, "East Bay Grease," was recorded. All of the compositions were original tunes written by Castillo and Kupka. Their next album, "Bump City," was recorded on the Warner Brothers label, and this led to a string of hits and memorable albums that include many of the songs that TOP fans come out in force to hear, even to this day. Over the years, the Tower of Power Horns have recorded with hundreds of artists as diverse as Aerosmith, Elton John, Little Feat, Phish, Santana, Heart, and many others, forever infusing the radio airwaves with Tower's musical DNA.Since the beginning, Tower of Power has never stopped touring and recording. Always in demand, the band never fails to entertain and amaze their fans. Tower is truly blessed to have a dedicated following that often travels to see the band, and in many cases fans will plan their vacation or work schedule around an appearance of TOP.Tower celebrated their 40th anniversary in 2008 at a very special reunion show at the Fillmore Auditorium in San Francisco. In addition to the ten current members of the band, another 20 musicians and vocalists that at one time held a position with the band appeared with them. The show was filmed and is available on DVD. Of the ten current members, Emilio Castillo, Rocco Prestia, Stephen Kupka, and David Garibaldi are four of the band's founding members. Their dedication to the music, their creative writing, and their original vision still guides Tower of Power.Each year Tower of Power tours the United States, Japan and Europe, playing to sold out crowds all over the world. Recent releases include their 40th Anniversary Concert Blu Ray recorded at the Fillmore Auditorium in San Francisco and "Hipper Than Hip" a remstered gem that was tucked away in the Warner Brothers vault since 1974. Tower has never been busier or more in demand. New generations of fans come to see the band perform as their timeless music continues to excite fans of all ages. We hope you enjoy this website, which will be growing and evolving continually to include more band history, information on alumni members, and regular updates on Tower of Power.
April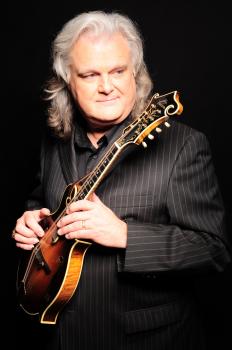 RICKY SKAGGS
BUY TICKETS
Paradise Theater, Bossier City, LA
Saturday, April 18, 2015 (8:00 PM)


Tickets on sale soon. Tickets starting at $35 via the Margaritaville Retail store or online at Ticketmaster.com
Performer Info
A life full of music. That's the story of Ricky Skaggs. By age twenty-one, he was already considered a "recognized master" of one of America's most demanding art forms, but his career took him in other directions, catapulting him to popularity and success in the mainstream of country music. His life's path has taken him to various musical genres, from where it all began in bluegrass music, to striking out on new musical journeys, while still leaving his musical roots intact.
Ricky struck his first chords on a mandolin over 50 years ago, and this 14-time Grammy Award winner continues to do his part to lead the recent roots revival in music. With 12 consecutive Grammy-nominated classics behind him, all from his own Skaggs Family Records label (Bluegrass Rules! in 1998, Ancient Tones in 1999, History of the Future in 2001, Soldier of the Cross, Live at the Charleston Music Hall,and Big Mon: The Songs of Bill Monroe in 2003, Brand New Strings in 2005, Instrumentals in 2007, Salt of the Earth with The Whites in 2008, Honoring the Fathers of Bluegrass: Tribute to 1946 and 1947 in 2009 and Ricky Skaggs Solo: Songs My Dad Loved along with Mosaic in 2010), the diverse and masterful tones made by the gifted Skaggs come from a life dedicated to playing music that is both fed by the soul and felt by the heart.