Enjoy headline entertainment in our state-of-the-art 900 seat performance hall, complete with VIP balcony room, where entertainers will perform in a unique, intimate setting and also serve as a banquet hall.

Tickets can be purchased on Ticketmaster, or in person at our retail store.

If you are a band or solo artist interested in booking a show in the Paradise Theater or Margaritaville Restaurant please fill out our Entertainment Request Form.
December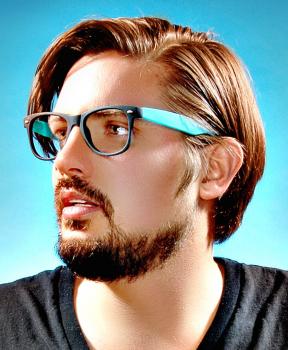 BONKERZ COMEDY CLUB
Paradise Theater, Bossier City, LA
Friday, December 26, 2014 (8:00 PM)


Headliner: Dusty Slay

As seen on FOX with special guest.

Admission is FREE. Doors open at 7pm, show starts at 8pm.
Performer Info
Dusty Slay has a smooth southern style that will make you feel so comfortable you have to laugh. It's like cornbread telling you jokes. He's clever, quick witted and relatable. Slay was born in Alabama, splitting his time living in a trailer park and on a farm. One would say he was born to be a comedian…or a meth addict. In 2004 Slay moved to Charleston, South Carolina where he began performing Improv Comedy. Improv led to stand up and that led to Dusty performing all over the country. Slay recently relocated to Nashville. Dusty has just released his first album titled "Makin' That Fudge" it contains 18 tracks of clever comedy with Southern style, quick wit and smooth delivery. Everything from Dusty's life growing up on a farm and in a trailer park to waiting tables, drinking/not drinking, college days and everyday things that Slay finds funny. Dusty was recently featured on Laughs on Fox!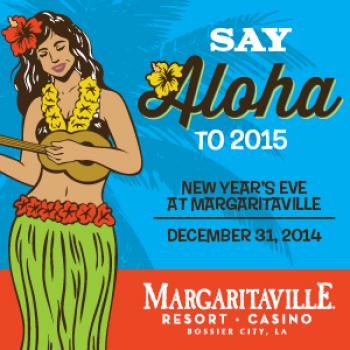 SAY ALOHA TO THE NEW YEAR
Paradise Theater, Margaritaville Restaurant, Casino Floor
Wednesday, December 31, 2014 (11:55 PM)


Margaritaville Restaurant
Exclusive NYE menu alongside our regular menu will be available
Jimmy Wooten to perform starting at 8:30PM
Champagne toast and balloon drop at Midnight Hawaiian Themed Costume Contest
Wear your best Hawaiian Themed attire and you could win $2,015 in Cash
Contest starts at 11PM in Margaritaville Restaurant.
Entry is free
Windstorm Live in the Paradise Theater
Doors open at 10:30PM
Cover Charges: Single - $10 with a player's card and $20 without a player's card
Champagne toast and balloon drop at Midnight
Free champagne and party favor distribution on the Casino Floor!
January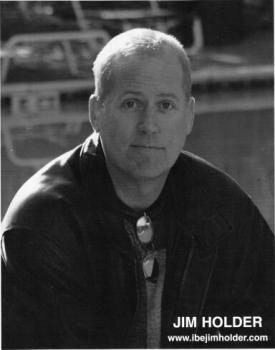 BONKERZ COMEDY CLUB
Paradise Theater, Bossier City, LA
Friday, January 2, 2015 (8:00 PM)


Headliner: James Holder

As heard on the Bob & Tom Show with Andy Huggins.

Admission is FREE. Doors open at 7pm, show starts at 8pm.
Performer Info
Jim Holder is an 18-year veteran of stand-up comedy who has headlined comedy clubs from coast-to-coast. Jim started his career at The Comedy Workshop in Houston, Texas, home of the "Texas Outlaw Comics" such as Sam Kinison​ and Bill Hicks​. From those early influences, Jim developed the passion for stand-up comedy that he carries today. With an attitude aimed at making people laugh uncontrollably, Jim strikes incredibly close to home with his cynical descriptions of everyday subjects. His comedy is sometimes silly and hard-hitting, often spontaneous and interactive, but always funny. The question Jim receives most often after his show is "When are you coming back?"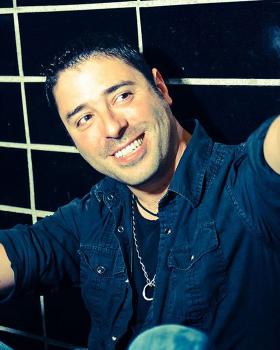 BONKERZ COMEDY CLUB
Paradise Theater, Bossier City, LA
Friday, January 9, 2015 (8:00 PM)


Headliner: Slade Ham

As heard on the Bob & Tom Show and seen on A&E with Rob Mungle.

Admission is FREE. Doors open at 7pm, show starts at 8pm.
Performer Info
Averaging more than 200 shows a year, Slade Ham has performed in twenty-six countries on four different continents. Slade also toured extensively as a feature act for both Ralphie May and Christopher Titus, opening for the latter's 5th Annual End of the World Tour at the South Beach Comedy Festival for Comedy Central. He headlined XM/Sirius's two hour long, Best of Texas special and all three of his full length albums continue to receive daily airplay on both the Raw Dog and Blue Collar Comedy stations. Slade also returned to Montreal where his short film, A Fistful of Pills, went up against Kevin Pollack at the Just for Laughs festival and won, and most recently he appeared on A&E's Flipped Off alongside Survivor's Russel Hantz. He is a regular on the nationally syndicated Bob & Tom Show, co-host of The Outlaw Dave Show in Houston, and host of the wildly popular bi-weekly Whiskey Brothers Podcast, which frequently lands in the Top 25 comedy podcasts on iTunes.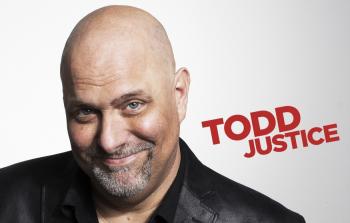 BONKERZ COMEDY CLUB
Paradise Theater, Bossier City, LA
Friday, January 16, 2015 (8:00 PM)


Headliner: Todd Justice

As seen on "LAX" & "Next Big Star" with Bill McFarland.

Admission is FREE. Doors open at 7pm, show starts at 8pm.
Performer Info
For over 15 years now, Comedy Justice has been served up on a golden plate of mock sarcasm and agony. Todd takes any misery of life and makes it unbearably funny, with one-liners flying and true hilarious stories you wouldn't believe. After two years in the Air Force, then selling appliances and not quite succeeding as a musician ... he stumbled upon comedy. By that time, he had plenty of material! In January of 2004, he released his debut comedy cd, "AND JUSTICE FOR Y'ALL." The disc has garnered rave reviews and national airplay on XM, Sirius, All Comedy and Comedy101 radio. Later that same year, he was able to bring his own brand of laughter to the US troops across Europe and Asia, Bahrain (twice), Kuwait and Iraq. Justice has appeared on TV's "Family Feud", Ed McMahon's Next Big Star, as a Catholic softball catcher on the upcoming comedy release "Boys of Summerville" (his first major role), and his left ear has even appeared as an extra on the short-lived series "LAX".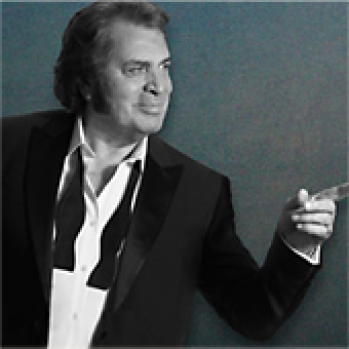 ENGELBERT HUMPERDINCK
BUY TICKETS
Paradise Theater, Bossier City, LA
Saturday, January 17, 2015 (8:00 PM)


Show starts at 8PM in the Paradise Theater.

Tickets on sale now at Ticketmaster.com and the Margaritaville Retail Shop.
Performer Info
After selling more than 150 million albums world-wide, Engelbert Humperdinck has solidified his name as an international pop legend and has established himself as one of the world's most influential artists.
On January 17th at 8:00PM, fans in this area will have an a special opportunity to hear Humperdinck perform his classic hits such as "Release Me," and "After the Lovin'" as well as tracks from his new album "Engelbert Calling" when he takes the stage at the Paradise Theater at Margaritaville Resort Casino.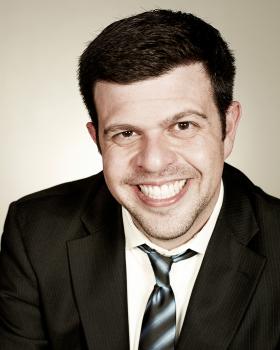 BONKERZ COMEDY CLUB
Paradise Theater, Bossier City, LA
Friday, January 23, 2015 (8:00 PM)


Headliner: Aaron Aryanpur

As seen on FOX with Josh Johnson.

Admission is FREE. Doors open at 7pm, show starts at 8pm.
Performer Info
Funniest Comic in Texas 2012 Winner Aaron Aryanpur has appeared in comedy clubs, theaters, colleges, festivals, arenas, bars, boardrooms and (literally) living rooms across the country. Recently making his national TV debut on FOX's Laughs and a frequently requested comedian and headliner in his own right, Aaron was also a Semifinalist in both Comedy Central's Up Next Talent Search and NBC's Stand Up for Diversity. While Aaron's act covers a variety of topics, it is his experiences as a husband to a patient wife and an exhausted father to two young boys that landed him a spot on the Minivan Men podcast. His takes on marriage and parenthood have also been featured on Comedy Central Radio and 24/7 Comedy Radio. As a contributing joke writer for a variety of programs and publications, Aaron has covered topics ranging from current events to celebrity fashion to Stephen Hawking – sadly though, not a combination of all three. At least, not yet. With over ten years experience on numerous stages and a background that includes writing, performing, improvisation and voice-over, Aaron delivers laughs show after show with the his unique perspective and expressive, likable delivery. His show has been called "controlled, engaging, open and vulnerable; ultimately, he's relatable and very funny."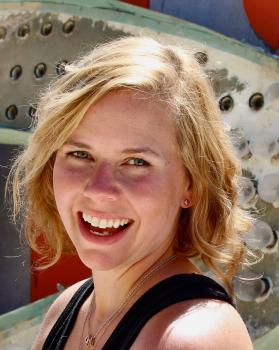 BONKERZ COMEDY CLUB
Paradise Theater, Bossier City, LA
Friday, January 30, 2015 (8:00 PM)


Headliner: Sally Brooks

As seen on Comedy Central with Duncan Carson.

Admission is FREE. Doors open at 7pm, show starts at 8pm.
Performer Info
Sally Brooks is a comedian and writer whose personal stories of misadventure and fun-loving, smart-assed nature make her an audience and staff favorite wherever she appears. She started as a stand-up in coffee shops and dive bars in Cincinnati, Ohio and is now performing full-time at clubs and venues all over the country, sharing the stage with comedians such as Bobcat Goldthwait, Kevin Nealon and Greg Proops. Sally was part of Comedy Central's UP NEXT talent search and was an original cast member of Underbelly, named Cincinnati's best comedy show. Sally was chosen to perform in the Boston Comedy festival, as well as at the Limestone, SLO Comedy, North Carolina Comedy Arts, Women in Comedy, Brew Ha Ha and Cape Fear Comedy festivals. She is the creator of the popular Suburban Housewife web series, which served as an inspiration for the HULU show "Mother UP!"
February
COWBOY MOUTH
BUY TICKETS
Paradise Theater, Bossier City, LA
Saturday, February 21, 2015 (8:00 PM)


Tickets go on sale Friday, December 12 at 10am via Ticketmaster.
Performer Info
For over two decades, Cowboy Mouth has dished up its unique style of rock & rollgumbo, mixing a rowdy spirit reflective of the band's hometown -- New Orleans -- withthe fierce firepower of a group that lives on the road. These Louisiana natives haveplayed more than 2,500 concerts and launched their signature song, "Jenny Says," intothe upper half of the Billboard rock charts. Above all else, they earned a well-deservedrep as a raucous, redemptive, live music experience.
Formed during the glory days of grunge music, Cowboy Mouth forged a different soundfrom the very start. It's a sound rooted in rock, punk, blues, and the attitude of the BigEasy, a town known for its week-long parties and swampy, southern vibe. BandleaderFred LeBlanc, who'd previously sharpened his teeth with the punk band Dash Rip Rock,pulls double-duty as the group's frontman and drummer, leading the charge with hislarger-than-life personality and percussive attack. During the band's early days, recordcompanies warned him against singing and drumming at the same time, claiming thataudiences would never go for it... but by the mid-'90s, those same record companieswere clamoring to sign the band to a major-label deal.
In other words, in a decade filled with angsty alt-rock, Cowboy Mouth stood out for allthe right reasons.
The band released its original music with MCA Records, then Atlantic Records. Oncethe 2000s kicked into gear, the band released music on its own label, cutting out themiddleman and focusing on the biggest thing that's kept Cowboy Mouth afloat since1990: the audience.
"Cowboy Mouth isn't so much about the people onstage as it is about the feeling in thecrowd," says LeBlanc.
The people onstage certainly help, though. Since the band's inception, LeBlanc hasshared that stage with guitarist John Thomas Griffith. Now backed by bandmates MattJones on guitar and Brian Broussard on bass, LeBlanc and Griffith have led CowboyMouth on a wild, critically-acclaimed ride, selling more than 500,000 albumsdomestically, playing shows with artists like Bo Diddley (whose bluesy, beat-drivenmusic has always been a big influence on Cowboy Mouth's own sound), and performingin front of more than 9 million fans.
Go!, the band's newest album, is proof that Cowboy Mouth hasn't lost its bite. It's themost collaborative album of the group's career, performed with ferocity by a group ofrock & roll veterans who've been there, done that... and can't wait to do it all again. "I'mjust a little older, but I ain't dead yet!" LeBlanc sings during the very first song, kicking offa record that's steeped in the ageless energy of the band's live shows.
Cowboy Mouth's music lives in concert with its loyal fans! Fred's raw and engagingperformance style has played ring leader to the audience for decades.
"Our shows are celebratory, life-affirming experiences," LeBlanc says proudly. "Withevery show, no matter where it is, we try to turn it into New Orleans during the middle ofMardi Gras. It's an unique live concert experience. It's like a southern gospel revivalwithout the religion."
Over the years, an estimated 9 million people would agree. We hope to see you all outon the road!
CowboyMouth.com
March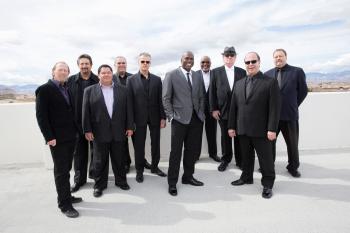 TOWER OF POWER
BUY TICKETS
Paradise Theater, Bossier City, LA
Saturday, March 7, 2015 (8:00 PM)


Tickets are on sale now at the Margaritaville Retail Store.
Performer Info
Tower's musical odyssey actually began in 1968 when Emilio Castillo met Stephen "Doc" Kupka in July of that year. When Doc auditioned during a band rehearsal at Emilio's house, Emilio's father called him into the kitchen and offered the following advice: "Hire that guy, he's got something." Doc and his signature baritone sax sound were now in the band, and on August 13, 1968, Tower of Power, as we know them today, began playing gigs, and soon became very well known in the area.Many other bands came out of the San Francisco Bay area in the late 60's. Bands like The Grateful Dead, Jefferson Airplane, Santana, Big Brother, Journey, Cold Blood and others all helped to define the "San Francisco Sound." Tower of Power has always claimed Oakland, California as their hometown. Playing area venues and making a name for themselves, Tower of Power's big break was just around the corner.After playing at a Tuesday night audition at the Fillmore in 1970, Tower was signed to Bill Graham's San Francisco records and their first album, "East Bay Grease," was recorded. All of the compositions were original tunes written by Castillo and Kupka. Their next album, "Bump City," was recorded on the Warner Brothers label, and this led to a string of hits and memorable albums that include many of the songs that TOP fans come out in force to hear, even to this day. Over the years, the Tower of Power Horns have recorded with hundreds of artists as diverse as Aerosmith, Elton John, Little Feat, Phish, Santana, Heart, and many others, forever infusing the radio airwaves with Tower's musical DNA.Since the beginning, Tower of Power has never stopped touring and recording. Always in demand, the band never fails to entertain and amaze their fans. Tower is truly blessed to have a dedicated following that often travels to see the band, and in many cases fans will plan their vacation or work schedule around an appearance of TOP.Tower celebrated their 40th anniversary in 2008 at a very special reunion show at the Fillmore Auditorium in San Francisco. In addition to the ten current members of the band, another 20 musicians and vocalists that at one time held a position with the band appeared with them. The show was filmed and is available on DVD. Of the ten current members, Emilio Castillo, Rocco Prestia, Stephen Kupka, and David Garibaldi are four of the band's founding members. Their dedication to the music, their creative writing, and their original vision still guides Tower of Power.Each year Tower of Power tours the United States, Japan and Europe, playing to sold out crowds all over the world. Recent releases include their 40th Anniversary Concert Blu Ray recorded at the Fillmore Auditorium in San Francisco and "Hipper Than Hip" a remstered gem that was tucked away in the Warner Brothers vault since 1974. Tower has never been busier or more in demand. New generations of fans come to see the band perform as their timeless music continues to excite fans of all ages. We hope you enjoy this website, which will be growing and evolving continually to include more band history, information on alumni members, and regular updates on Tower of Power.